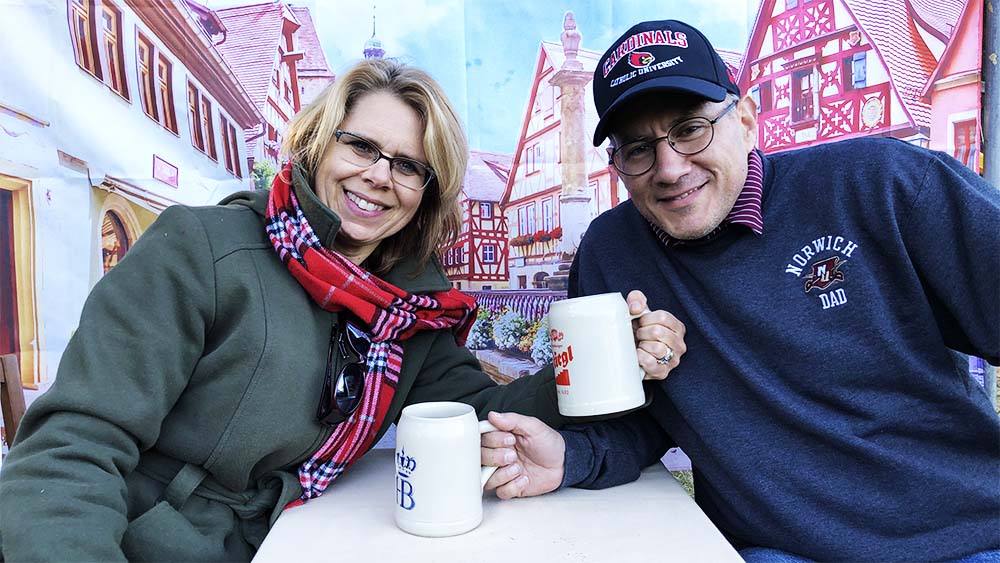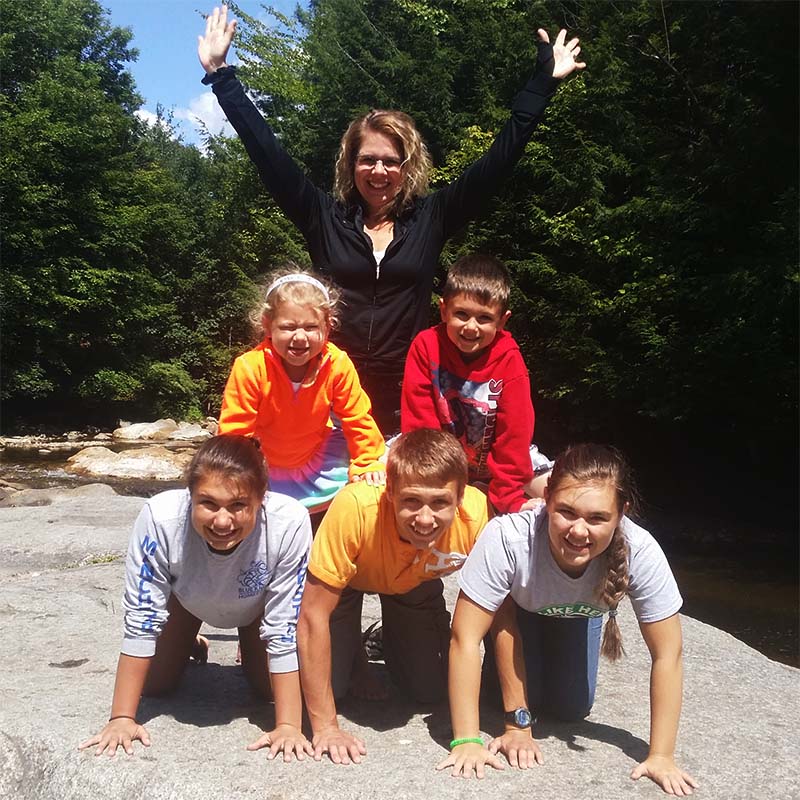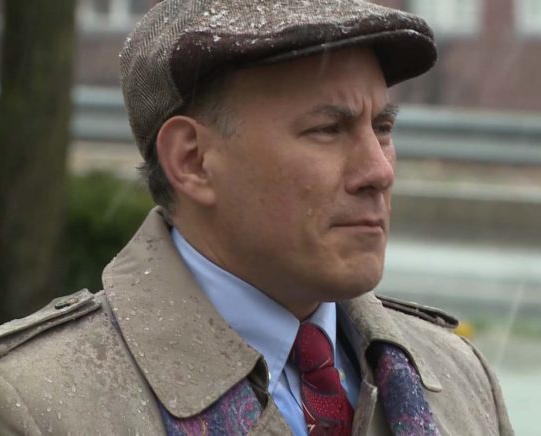 About Rich
A happy husband and proud father of 5, Rich is a problem-solver at heart. His focus has always been to work with people in meaningful ways that improve their lives, businesses, and the condition of the broader community.
Rich's late dad, Mr. Girard from Southside, taught Rich that "getting it right is more important than being right." It's a lesson he's taken to heart and used to guide his public service and professional life.
"Believe in Better!" has been his personal motto.
From the time he was graduated from Boston College in 1991, Rich has been intimately involved in helping to make Manchester a better place to live, work and raise a family. A fourth-generation Mancunian, (Great word, huh? It's fancy for someone from Manchester.) Rich served nearly six years as an aide to Mayor Raymond J. Wieczorek. There, he learned the mechanics of city government in a way that very few have. As a result, he knows exactly what he's in for on Day One as mayor. He won't need any on-the-job training!
Rich has also been elected citywide four times; as an alderman-at-large, charter commissioner, and at-large member of the Board of School Committee. Because of that service, Rich truly understands and appreciates not only the City Charter, which is the city's constitution, but also the difficult roles of the aldermen and school board members. He gets that they need to serve the constituencies that elect them. He knows how hard it is for them to get information and do the jobs they've been elected to do. More importantly, having served in both an executive office and elected legislative ones, Rich respects the offices these elected officials hold and understands not only how to work with them to make the changes Manchester needs but why involving them is necessary to success. As mayor, he'll use everything he's learned from his prior service to bridge the divide that often exists between mayors and members of both boards to enable real cooperation between all of the city's elected officials.
Because of his experience in the offices he's held, Rich is very familiar the many departments in both the city and the school district and how to interact with them in meaningful ways that will help bring out their best efforts to serve the city's taxpayers.
In addition to the items listed below, Rich and Jennifer, his wife of 24 years, have been very involved in raising their five awesome children: Dominic (21), Colette (20), Madeleine (19), Emeric (10) and Amelie (9). (They really couldn't be more proud!) While both have been involved in numerous community and professional activities over the years, their primary commitment has been to their faith, which they've nurtured at Ste. Marie Parish since before they met, and their family.
Without his faith and the loving support of his family, Rich would not be able to serve the city and citizens of Manchester as he has over the years and as he hopes to do for many more!
Rich's public service includes:
School Board at-Large (January 2016 – January 2020)
Committee assignments included:
2016-2018 Term:
Chair, Committee on Finance
Special Committee on Redistricting
Special Committee on the Superintendent Search
Committee on Curriculum and Instruction
Committee on Buildings and Sites
2018-2020 Term:
Chair, Special Committee on Union Negotiations
Chair, Joint School Buildings Committee
Committee on Finance
Committee on Buildings and Sites
Charter Commissioner (November 2012 – July 2013)
One of nine charged with reviewing and revising Manchester's charter. Elected vice-chairman by commissioners.
Host, Girard at Large TV Show (1999-2003 and October 2007 – present)
Airing on Manchester Pubic TV Channel 23, this weekly public affairs show is focused on the news and issues facing Manchester.
Columnist, the Manchester Express (October 2007 – January 2010)
Weekly column about various news and issue items in the city.
Member, Revolving Loan Fund Board (May 2009- October 2010)
The board was tasked with reviewing applications for gap financing made available by the city to businesses that wanted to open, locate or expand within the city of Manchester.
Columnist, the Hippo Press (May 2003 – November 2003)
Weekly column about various news and issue items happening in Manchester.
Alderman at-Large (January 1998 – January 2000)
Committee assignments included:
Accounts, Enrollment & Revenue Administration
Administration
Community Improvement Program
Assistant to Mayor Raymond J. Wieczorek (January 1992 – August 1997)
Oversaw the development of the mayor's budget proposals.
Reformed the budget process to create accountable cost center development that reduced the paperwork and procedural steps by half.
Reviewed all bills proposed in the N.H. General Court and coordinated responses to those impacting the city.
Reorganized legislative tracking efforts to improve information gathering, coordinate the city's response and ensure department accountability.
Assisted the mayor in the day-to-day management of city government, which was comprised of multiple departments, commissions, boards, authorities, enterprise operations and the schools.
Rich's professional work includes:
Financial Services (December 2001 – Present)
Registered Representative
Investment Advisory Representative
Life Insurance
Personal Lines
Debt Management
Teamsters Local 633 (September 2019 – present)
Rich works the "Sunrise Shift" loading package delivery vehicles.
Girard at Large in the Morning (September 2011 – November 2017)
Host and reporter for the award-winning local news/talk/political/community radio program all about Manchester and surrounding towns.
Girard Marketing, LLC (November 1997 – March 2002)
Worked mostly with small business and political campaigns to develop themes and messaging, marketing plans, advertising campaigns, collateral materials, Web design, copywriting, public and media relations.
Rich's education:
Boston College, 1991
Bachelor's Degree in Political Science with concentration in urban government
West High School, 1987
St. Paul's School Advanced Studies Program, 1986
Law and Government Program
Rich's current affiliations:
Republican Party
NH Right to Life
Concerned Taxpayers of Manchester, Founding Member and Director
New Hampshire Firearms Coalition
National Rifle Association
American Canadian Geneological Society
NH School District Governance Association